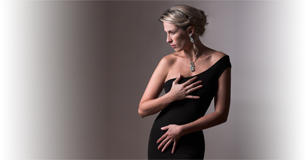 We participated in a jewellery competition organized for Dubai Jewellery Week.
For our entry pieces we put some of our long-developed plans and ideas into their final form, and alas all our invested time and energy paid off.
Orsolya won first prize in with her white gold aquamarine briolette set, and thus gained the 54th award for the Splendor-Jewellery team.
From the very beginning, we have always strived to take part in every competition we heard of since these events support the birth of the most interesting jewellery pieces, the most intricate solutions and gives us freedom to let our imaginations soar. We could say, that over the years we have become professional jewellery competition participants, it has become our way of life. So much so, that we now approach every one of our commissions from with the same attitude as we do our competition pieces: we do our utmost to bestow each piece we craft for our clients with the same uniqueness, sophistication, quality and style that is characteristic of our competition pieces. Thus each piece of jewellery we make is a unique and personal work of art.
Our visit to Dubai had a great impact on us, and we felt that the jewellery set that was presented at the competition as well as Orsi herself impressed the Arabic public. As it happened we did not only win the first prize, but also an outstanding award and after having our photo taken several participants congratulated and praised us, among them, the members of Mouavad, a leading local diamond trade company who was the sponsor of the event, designers, competitors, local exhibitioners who invited us to their stands to ask for our opinion about hoe they could enhance their jewellery pieces through design and uniqueness. It is possible that in the future we will receive commissions from the region to design and create unique one-off pieces. We hope that our name will soon be well-known throughout the Middle East
For more information join us on Facebook.
Meanwhile, we won in Dubai again !!! You can read about that event and wonderful creation HERE.