For us, jewellery making is an art form just as sculpting or painting, only our medium is precious metal and our creations are customized.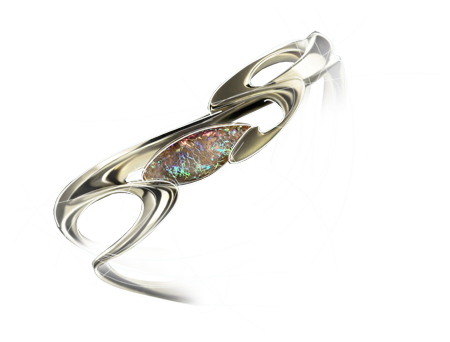 The most exciting phase of jewellery creation is design, this is also the phase where in many cases the clients are most involved. Through our work together we can learn about the personality, habits, personal style and lifestyle of our clients which enables us to design jewellery that is truly perfect for them. Together we fine-tune our sketches, define designs and later examine the materials and solutions that could be used. Then we can compare these work phases to make sure our clients have an understanding of the  implications involved and why each decision is made.

We pay close attention to making not merely beautiful but also comfortable jewellery, thus we shape the jewellery pieces with a perfect anatomical fit.
Designs are refined using computer images before the extremely precise phase of crafting begins. We are committed to creating pieces that are not merely similar to our designs but the exact same ones.
The outcome is not just a personalized piece of jewellery, but a fast favourite that is often the first piece of a collection that will make future generations proud, echoing family stories. They're precious heirlooms. This way of thinking inspires us greatly and accordingly we create jewellery with the kind of attention and respect that they deserve, focusing on quality rather than quantity to create true works of art.
We thrive on personal relationships, feedback, respect and the satisfaction and happiness of our clients. This is what provides us with that extra energy that is needed to face new challenges.