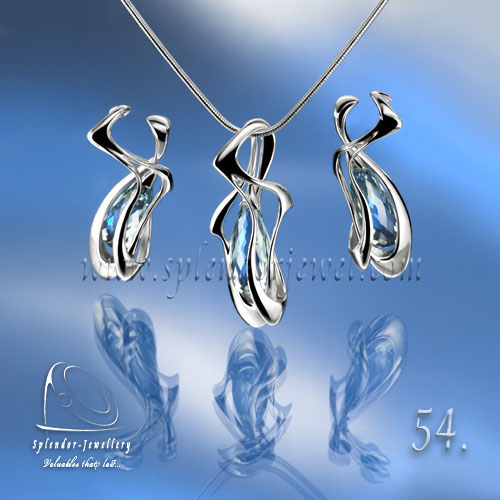 The Tears of Mermaid set.
This jewellery set won Splendor-Jewellery's 54th trophy. It was awarded the absolute first prize at the Dubai Jewellery Design Awards.
Created from 18 white gold, briolette cut aquamarines and later embellished with 200 pieces of diamonds.
The pieces of the set were inspired by the force and curves of nature, especially by water which is placed in the center of each piece as a true treasure which is of utmost importance in our country as well as the Arab deserts.
The rich dimensionality of the pieces which is characteristic of Splendor-Jewellery's aesthetic follows the curve shapes found in nature with modern clarity.
To read and see more, please click here.