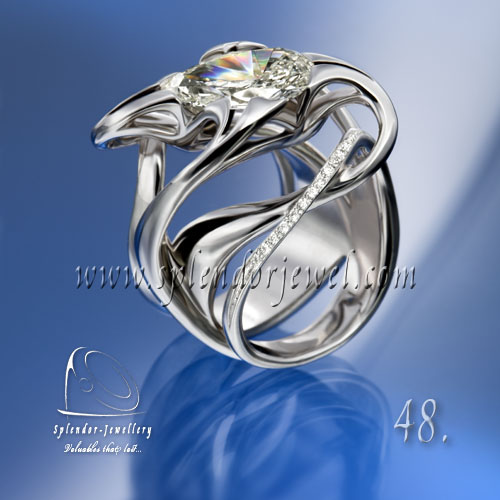 This ring we named Vali, embodies the style of Splendor-Jewellery designs. Rich in dimension and elegance, its beauty , the perfection and shine of its diamonds coupled with the clear shape of the white metal radiates the elegance that Splendor-Jewellery is famous for.
The ring won the second prize at the international Jewellery Arts Awards competition organized in the United States, in the Earrings category.
Created from 18 k white gold and embellished with a pear-shaped (3ct) diamond and small brilliant cut diamonds.