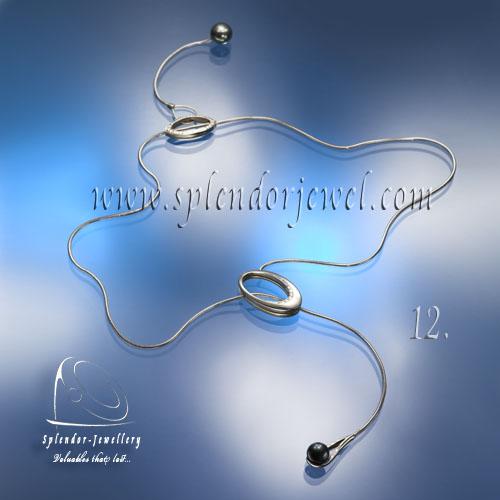 Between Twins is the name of the multiple award winning necklace that won Splendor-Jewellery our 12th prize.
We received first prize at the national finals of the Tahitian Pearl Trophy in the Necklace category.
Created from 14k white and read gold and high quality Tahitian pearls and brilliant cut diamonds. As a special feature, the length of the necklace can be changed with the turning of the two layered pendant. Also, the necklace creates a boat shape on the neck parts of which can be detached from the base and worn as earrings.