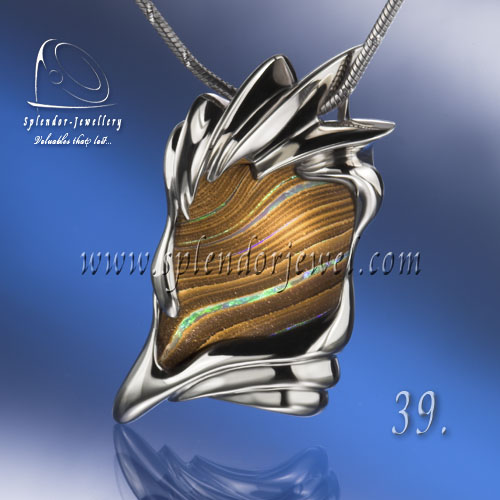 Splendor-Jewellery won its 39th award with a pendant named Magic Mirror at the Australian Opal Hut jewellery competition.
The competition which was set up to popularize the special opals found in the Yowah opal region, brought us great success as Splendor-Jewellery won in all of the categories that we competed in.
The severity of the angular opal is tamed by the shape of the pendant crafted from 18 k white gold.