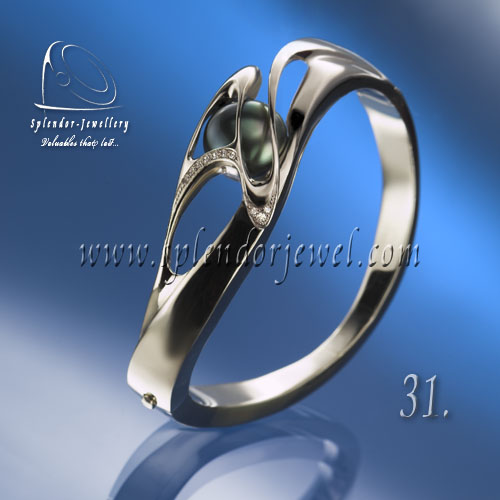 Splendor-Jewellery won its 31st award with a bracelet named Sonnet.
We received first prize at the international regional finals of the Tahitian Pearl Trophy in the Bracelet category. Splendor-Jewellery had the honor of winning the 2nd and 3rd prize in the same category as well.
The inspiration for the jewellery set came to us at a special musical event we were invited to by Prince Esterházy and Svetlana at the Eszterházy Palace. It was our most intimate experience with classical music to date. We were sitting very close to the musicians and were deeply moved by how the artists made the beautiful piece more personal for the audience my their subtle gestures. It was much like how we strive to make each piece of jewellery we make a special experience for our clients. Orsolya was so touched by the concert that she drew sketches for weeks on end as she tried to capture the experience and transform it into the shape of jewellery. An entire set emerged from the sketches which later went on to win the 1st prize at the Tahitian Pearl Trophy. She also created this bracelet that could not be included in the set according to the competition's rules. Thus we entered Sonnet separately in the bracelet category where it received a first prize in its own right.

Created from 18k , white gold and an AAA quality Tahitian pearl.