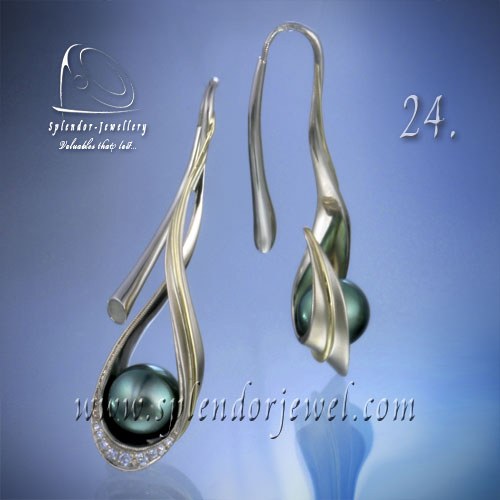 The Embrace earrings are part of a multiple award winning jewellery set.
We received "Best Jewellery of the Show" at the Carat International Jewellery Exhibition in the Earrings category which was our 24th award.
Splendor-Jewellery also had the honor of winning in all of the categories at the competition. Created from 18k white and yellow gold, brilliant cut diamonds and high quality Tahitian pearls.