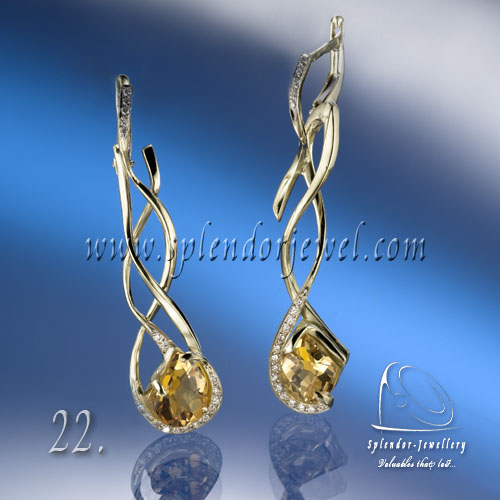 The Whirlpool of Flames earrings are part of a is a multiple award winning jewellery set.
These earrings won the second prize at the international Jewellery Arts Awards competition organized in the United States, in the Earrings category.
Created from 18 k , yellow and red gold and fantasy cut citrines and brilliant cut diamonds.