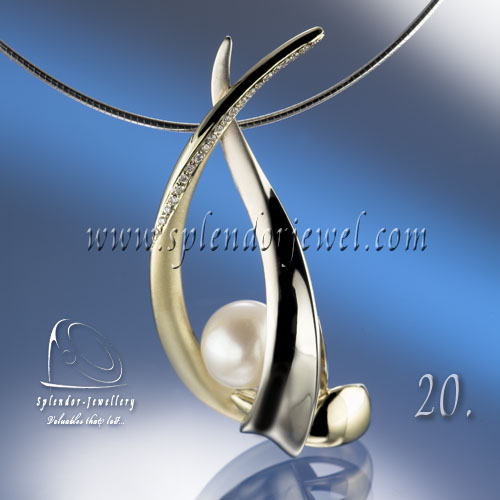 The Clairvoyant pedant won the 20th award for Splendor-Jewellery.
At the Hungarian Goldsmiths' Alliance Splendor-Jewellery won all three prizes, the second of which was awarded to this beautiful pendant.
Crafted from from 18k white and yellow gold and embellished with transparent and cognac colored brilliant cut diamonds and salt water cultured pearls.