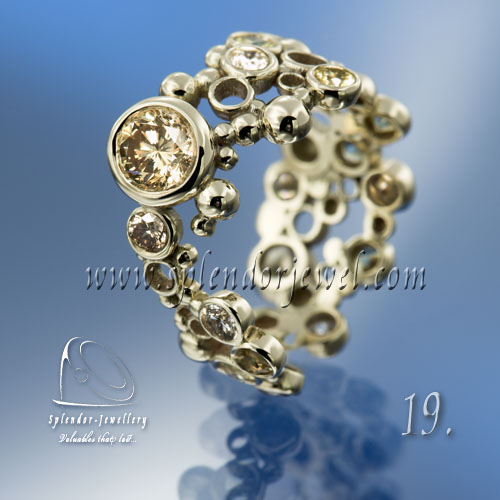 Splendor-Jewellery won its 19th award with a ring named Champagne.
We won 3rd prize with the ring at the annual competition organized by the Hungarian Goldsmiths' Alliance. We won all the other prizes at the event.

It was created from 18k yellow gold and embellished with transparent, black and cognac colored brilliant cut diamonds and yellow round frazetta sapphires.