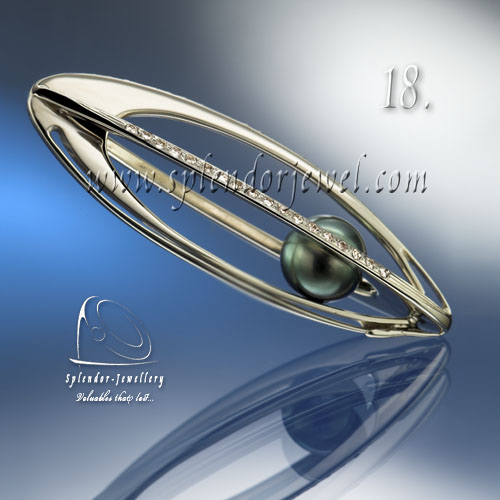 Splendor-Jewellery won its 18th award with a brooch named Yegreg.
We received all three top awards at the "Jewellery is Everlasting Joy" brooch competition. The specialty of this brooch is the moving pearl that can roll within the cage-like shell of the brooch.
Created from 18 k white gold, a high quality Tahitian pearl and transparent and cognac tinted brilliant cut diamonds.