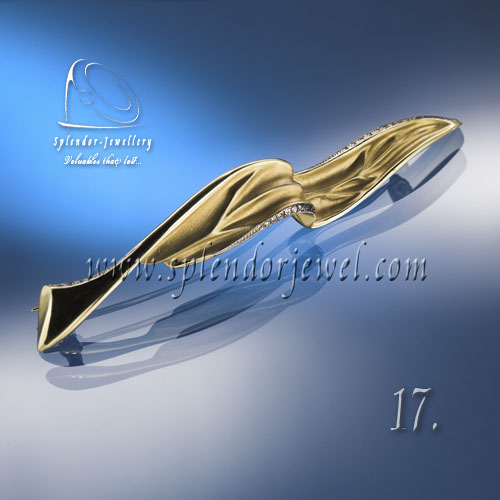 Splendor-Jewellery won its 17th award with a brooch named Midnight.
We received all three winning prizes at the "Jewellery is Everlasting Joy" brooch competition.
The specialty of this brooch is spiraling and twisting shape with the edges lined with a row of delicate diamonds.
Created from 18 k yellow gold and transparent brilliant cut diamonds.