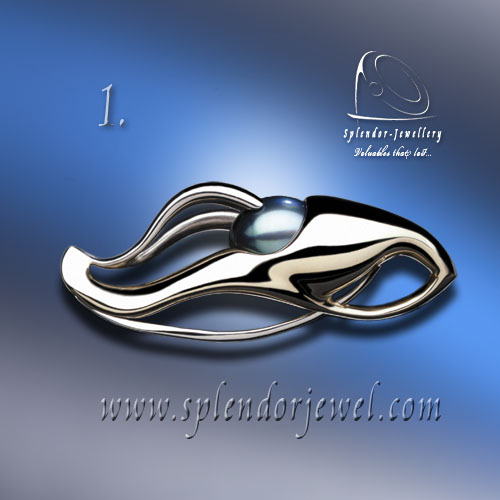 In 2000, the Poseidon's Treasure brooch and pendant set won Splendor-Jewellery its first ever award. With it we were awarded the 1st prize in Design category at the national finals of the Tahitian Pearl Trophy.
Crafted from 14k white and yellow gold with high quality semi-baroque Tahitian pearls.
The piece is representative of our three dimensional design vision. Our pieces cannot be described with two dimensional sketches. Much like sculptures, our pieces show a different face from every angle. Since its creation, Poseidon's Treasure has become an iconic symbol of our design aesthetic and work.