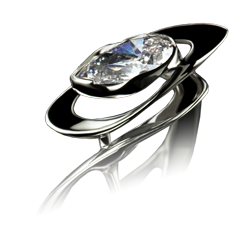 We met a a well-known jewellery designer and her boyfriend at an exhibition in the United Arab Emirates, at Abu Dhabi. She was so moved by the special jewellery we were exhibiting that she returned and brought along her own sketches to show us. We discussed her taste, sense of design and the nature of the jewellery pieces she created at great length. We learned that Nadia had won several awards at the Tahitian Pearl Trophy where she represented the United Arab Emirates, a competition that we had also regularly participated in, with great success, both at a national and international level. So we were familiar with each other's work but had not met in person before.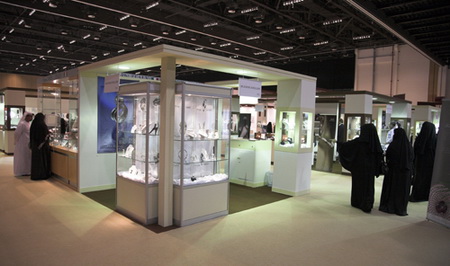 Her partner, Lionel, contacted us a few months later explaining that he couldn't find a suitable engagement ring for Nadia in the display cases of any famous jewellery store. He could not ask for her hand with just any old ring. She believes in one-off custom-made pieces and not mass produced jewellery. He knew that his bride liked our designs and approach, so he asked us to create her ring.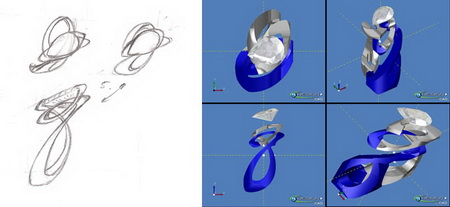 This generated a long flow of emails about Nadia's personal style and the spirit that the ring should reflect until we reached on the perfect shape. Lionel travelled to Hungary and we studied the sketches together and made a decision. We knew that Nadia liked a medallion that we showed her, so we used the basic shape of the medallion and redesigned it into a ring. Initially we thought that this would be quite simple to achieve, little did we know that Nadia's ring would be one of the most difficult pieces of jewellery we ever had to make.

We had to reconstruct the form of a large flat medallion into a small round shape that caressed the finger, while still maintaining the basic shape of the medallion. We had been confronted with similar tasks, and such challenges had become routine in our workshop, nonetheless we had our work cut out with this ring. It took us days, but we were finally able to establish the angles we wanted - on paper at least. The actual crafting of the ring was even more difficult than its design. It was perhaps the my post difficult professional challenge to date, but eventually with the use of both traditional methods and technology, the spectacular and extravagant piece was born.

We met Lionel twice - once in Paris and once in Budapest to make the arrangements and while it was not an easy process,it was worth the time and effort- the engagement ring we created was fit to adorn the hand of the renowned jewellery designer.